Gareth Thomas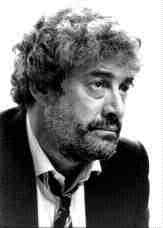 This section contains material on many different parts Gareth has acted and some conventions that he has been to.

Material here comes from many sources including :- Blake's 7 magazine, Chris Blenkarn, Joyce Bowen, Sue Clerc, Sue Cowley, Pat Fenech, The Freedom City Gazette (FCG), Horizon, Julia Jones, Andrew Kearley, Gareth Randell, Judith Proctor, The Prydonian Renegrade (March 96), Together Again - Action, TV Zone Special #4, Stellar Quines, Dundee Rep Theatre, Theatre Clwyd, The Magenta Partnership, Royal Lyceum Theatre - Edinburgh, Alan Stevens, Pete Wallbank, Andy Hopkinson, Mark Thompson, Sheelagh Wells, Gareth Thomas and some very nice people who have asked not to be identified.

This picture was taken by Jackie Ophir in October 1988 and is available from Horizon. It looks even better in the original - go and buy your own copy.


Gareth was at Redemption from 23rd to 25th February 2001.
Recent Activities
For future activities see cast news.
All known activities
Visited

times since 1 Jan 2004.

Last updated on 31st of December 2003.