Posted 21st of December 2007
Kaldor City - Taren Capel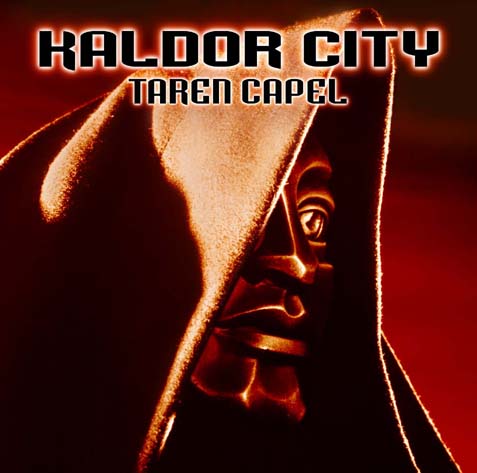 Magic Bullet has completed the recording of the Forth Kaldor City CD, "Taren Capel" We can now confirm that the fourth CD in the Kaldor City series will be called Taren Capel, and will be released on March 15, 2003 David Bailie, who played the mad robotics genius Taren Capel in the original "Doctor Who: The Robots of Death" serial as well as Chevner in "Blake's 7: Project Avalon", will be joining Paul Darrow, Russell Hunter, Scott Fredericks, Brian Croucher, Tracy Russell, David Collings and the rest of the cast.
Now Available

More information, including a full cast list on the Kaldor City Web Site.
Occam's Razor - the First Kaldor City CD.
Death's Head - the Second Kaldor City CD.
Hidden Persuaders - Third Kaldor City CD.
Checkmate - Fifth Kaldor City CD.
Cast Photos (On Kaldor City Web Site).
---