Posted 30th of June 2004
Blakes Legacy: Restoration
Part Two of the new six-part fan produced audio series is on-line at BTR Productions web site. They are waiting for people to download it for free, listen to it, and then join us in a discussion about it on the BTR Opinion Forum.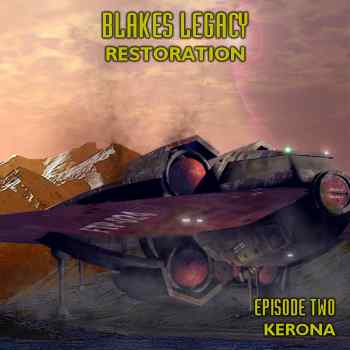 Having successfully escaped from KX42, the crew of the commandeered Federation Prison Transport vessel 024 were hopeful that they would now be free people - free to sort out a future for their lives away from the prying eyes of Federation guards.

However, what they did not count on was their new vessel needing to make immediate planetfall because of severe damage suffered during the scuffle on KX42. With a crippled ship around them Style, Asmiov, and Jorma soon realise that they might be stuck on their new home for some time.

Before too long, though, the trio make the acquaintance of one Teena Macer - a suspicious dealer from a nearby trading colony. She offers to supply them with the parts needed to repair the ship - but do certain offers of help come with too high a price for some?

Set 30 years after the events of the final TV episode of "Blakes 7", 'Kerona' is the second chapter in a brand new audio serial continuing Terry Nation's science-fiction classic.

See also Legacy Part 1.
---