Soldiers Of Love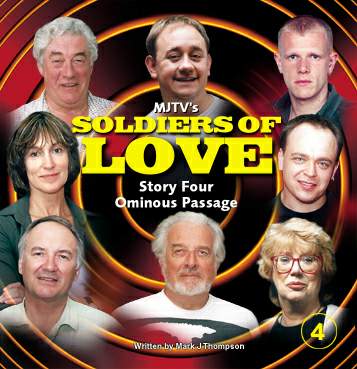 Other Merchandise for Ominous Passge.
Signed Scripts
Signed by all the cast @ £21.00 (8 copies left).

All scripts signed by the complete cast. Only 10 of each have been signed.

(Unsigned scripts also available at £10.00)
To Buy
All prices include postage and packing in the UK unless otherwise stated. Oversees add £1.00 P+P per item.

See Judith's ordering information for address and other payment options (Australian dollars and through US agents). Note these limited availability items are not on my main pricelist, just send a check to Judith Proctor.
---
Last updated 02nd of February 2003