Posted 21st of December 2007
Jacqueline Pearce on Actor Speaks 3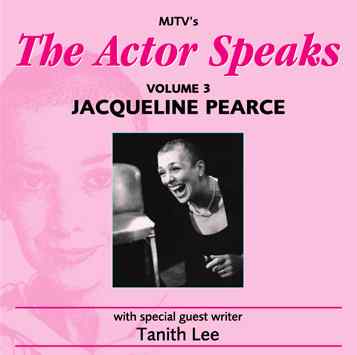 MJTV is proud to announce that the THIRD volume of its Actor Speaks audio CD series focuses on the inimitable JACQUELINE PEARCE.

The CD contains: Jacqueline discussing Blakes Seven, Humanity, Society and Sex in Servalan - Less than human?

Tanith Lee wrote a piece for Jacqueline Pearce in this third Actor Speaks audio CD. Tanith who wrote two of the finest episodes of Blake's Seven: 'Sarcophagus' and 'Sand' is writing a completely original surreal piece for Jacqueline, adding to making this CD another exciting and original actor based CD.

I'm hoping the CD will be a real favourite. Jacqueline has requested an icing pink colour for her cover!!!! Hehe

Available now: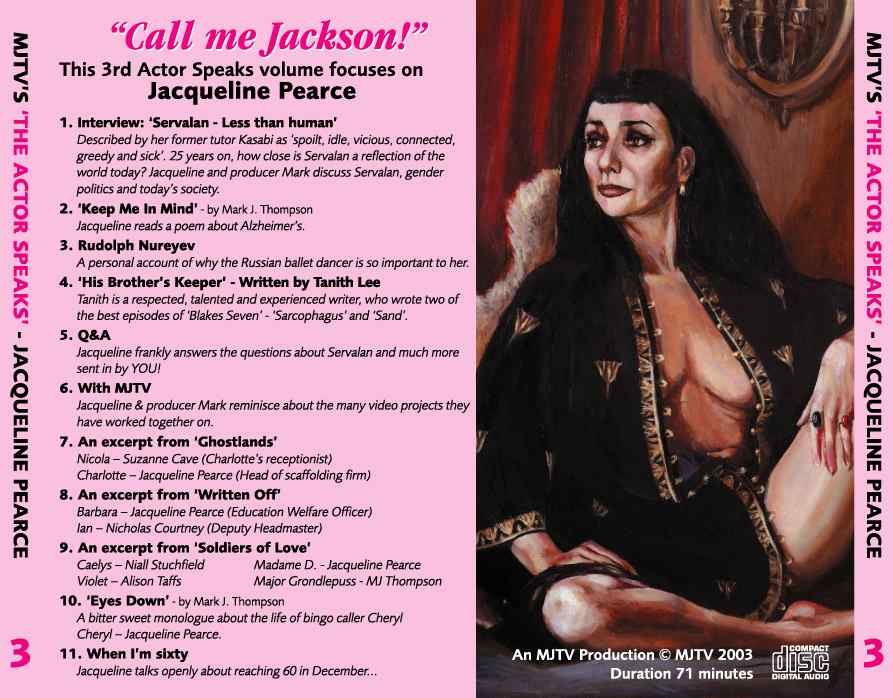 Jacqueline Pearce & producer Mark J. Thompson will launch this exciting CD at TWO shop signings: Saturday 31st May at the Tenth Planet, Barking.
& Saturday 7th June at Galaxy 4, Sheffield.
---