Posted 26th of August 2001
Kaldor City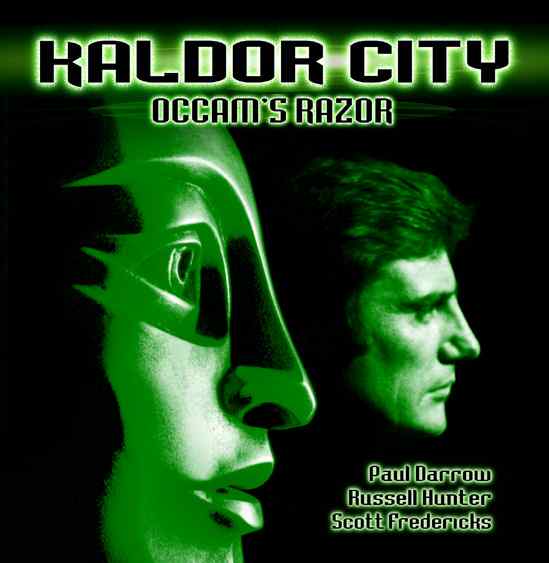 Cover of the first CD.

Sheffield Signing Session

Paul Darrow with Brian Croucher are the guests for this signing session. The event is to be held at Sheffield Hallam University, Howard St, Sheffield on the 22ndSeptember. This event includes interviews with the guests, autographs and photographs, merchandise on sale and a raffle.

Start 12.30 and finishes 4.30. NB - Entrance to this event will be by ticket only.

Tickets at £10 can be ordered from the Galaxy 4 shop: Galaxy 4, 493 Glossop Road, Broomhill,Sheffield. S10 2QE. Tel: 01142684976. Please enclose a SAE for return of tickets. Cheques should be made payable to Galaxy 4. They also accept Visa, Mastercard, Switch and Solo by post, fax, tel or e-mail

It will also be possible to attend the signing session only, from 2.30, without buying a ticket. Entrance is by purchase of Occam's Razor the first CD in the new Kaldor City series.

More details about Kaldor City.
---