Posted 18th of October 2001
GhostWatch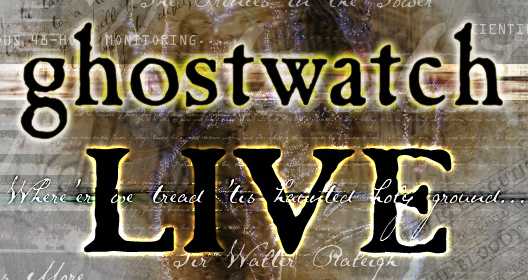 FYI - Paul Darrow to present a cross-media event.....

BBC Worldwide has been commissioned by UK Horizons to produce Ghostwatch Live, part of its Haunted weekend celebrations based around Halloween. Ghostwatch Live is an interactive, cross-media investigation into the paranormal and is being broadcast live from HM Tower of London on 26th and 27th October. UK Horizons will transmit the event, with both BBC America and BBC Prime taking content for broadcasting on TV and the Internet.

The event will be presented by: Claudia Christian (Babylon 5, Atlantis: The Lost Empire) and Paul Darrow (Avon from Blake's 7, The Strangers, Pie in the Sky). Experts from the Tower of London will join the team of paranormal scientists contributing to the programmes.

The event comprises the following:
A one-hour live TV broadcast direct from the Tower of London (TX: 26.10.01) - HM Tower of London is said to be one of Britain's most haunted locations. Paul Darrow and Claudia Christian present live coverage from the event.
Two seven-hour mixed media web-casts (TX: 26/27.10.01). Following the above programme, live coverage from the event continues in a streamed broadcast over the web. Featuring location web cameras, vox-pop interviews rolling news and features.
You can recieve Paul Darrows email diaries, by visiting the Ghostwatch website and clicking on the link saying "register here" (be warned, it looks like you will get other stuff as well - Judith).
Six mini-documentaries (based on prisoners who have resided at the Tower). Paul Darrow recounts the tales of some of the Tower's most famous residents, whose spirits are said to haunt the Tower to this very day.
A one-hour documentary, Secrets of the Paranormal (TX: 31.10.01). Set against the backdrop of the live Ghostwatch event, this documentary places the live event into a wider context and seeks to explore whether ghosts are a figment of a vivid imagination or something far more real. Contributors include members of the highly respected Society of Psychical Research.
Andrew Sewell, Executive Producer for Ghostwatch Live and Head of Content for BBC Worldwide's Internet and Interactive department, said: "We're delighted to have been commissioned to produce this event, which is a first for BBC Worldwide. This is not simply a TV programme or a web cast. It has been conceived as a whole to deliver a genuinely interactive experience with viewers of the programme migrating to the web in a truly integrated fashion, to follow the scientific team's ongoing investigation at the Tower. Ghostwatch Live is a credible exploration of the subject and not a Halloween spoof event.
"For the first time, the Tower of London is permitting unprecedented broadcast access live from within its walls. Ghostwatch Live makes use of television and the Internet to uncover the truth behind its alleged hauntings and lead viewers on an interactive journey. The public has demonstrated it has a passion for TV it can get involved with and this project will take such passion to previously unexplored heights," he concludes.
Ghostwatch Live is a core element of UK Horizons' Haunted weekend of programmes about the paranormal. International viewers will also be able to join the experience as BBC America and BBC Prime are broadcasting selected TV elements and the full web-cast on their respective web sites.
Further details of the event will follow as they are confirmed.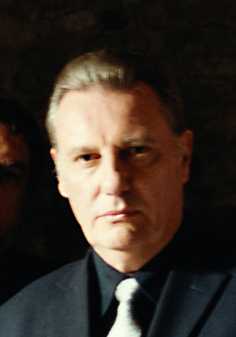 Click to get a larger image with - left to right - Ian Fenn, Ghostwatch Website producer; Simon Moorhead, Producer, Ghostwatch; Paul Darrow and Andrew Mark Sewell, Executive Producer, Ghostwatch
---