Fridge Magnets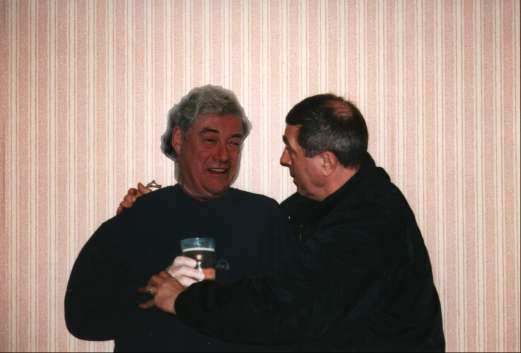 I've made a few copies of my favourite Redemption photo into fridge magnets.
Brian Croucher (Travis I) with his arm around the shoulders of our Gareth standee (who looks as if he's looking right back at Brian), then seek no further.
Unless you knew this was a standee, you probably wouldn't guess from this photo. Gareth looks incredibly lifelike (probably because we dressed him in real clothes). He is of course holding a realistic replica of a pint.
---
Last updated on 18th of May 2006.