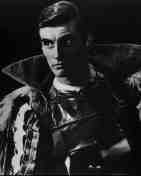 Paul Darrow in March 1965 when he played Edmund in a production of King Lear. The picture was reproduced in a copy of the Avon n/l with part of an accompanying article by the Mercury & Herald of Northampton (?).
Paul Darrow and the cast of Guards Guards. Along with Peter Tuddenham who happened to be visting that day.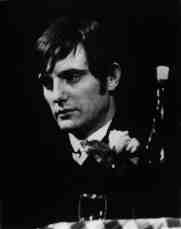 Paul playing Rocky the barman in "The Icemen Cometh" at Bristol Old Vic 1971.
Paul Darrow with Peter Tuddenham.